Suburb spotlight: Papatoetoe
Levels of interest in Papatoetoe have increased strongly over the last couple of years, with a subsequent increase in rental demand.
Papatoetoe is known locally as the "Jewel of the South". With housing types ranging from traditional 1930s bungalows, to solid brick and tile homes built in the 60s and 70s, Papatoetoe appeals to a wide market.
Papatoetoe Property Manager Sundeep Makkar says that investors have been buying up in the area and the interest has been "crazy".
"More and more families are moving to this side of Auckland due to reasonable rent in comparison with the city," he said.
"Rents are increasing rapidly due to strong demand, and we're receiving lots of queries from young couples that want to move here and rent."
Source: Barfoot and Thompson average tenancies as at 1 April 2015 and Barfoot & Thompson average sales over the last six months to beginning April 2015 for three bedroom properties in Auckland. Yield calculated using average sale price and average rental per week.
About Papatoetoe
One of the largest suburbs in South Auckland, Papatoetoe is located 18km southeast of Auckland city centre.
The main shopping street is on Great South Road at Hunters Corner in the newer part of Papatoetoe. Old Papatoetoe also offers a good choice of high street shopping and local eateries.
There is a wide selection of primary and intermediate schools, as well as Papatoetoe High School. Those looking for recreation will find a number of local parks and reserves.
For more information about the local market or for a rental appraisal, contact the property management team at Papatoetoe.
Auckland comparison
Gross rental yield: Papatoetoe 3.72% and Auckland 3.42%
Average sale price (three bedroom): Papatoetoe $583,292 and Auckland $738,914
Average weekly rent (three bedroom): Papatoetoe $417 and Auckland $486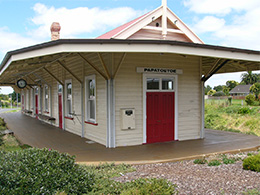 View properties in Papatoetoe