Advertising your home online
Upgrading your online presence is the most effective way to get your property to the right people at the right time. Featuring your property on key websites increases views, enquiries and activity at open homes, so it is well worth the investment.
All properties automatically appear here on our website which is optimised for mobile devices, so buyers can easily access your property from anywhere, at any time.
They'll also be able to find your property on our app, which offers a full interactive experience, easy search options, full-screen photos, plus video and floorplans if you've chosen these as part of your package.
We also use the following property websites:

Leading Real Estate Companies of the World
Leading Real Estate Companies of the World (LeadingRE) is a global network of premier real estate firms, which we're honoured to be a member of.
All properties for sale with Barfoot & Thompson will be showcased on the LeadingRE website - a well respected platform with an international audience.

Realestate.co.nz
100% of the homes we have for sale appear on Realestate.co.nz
The site has a total viewing audience of over 650,000 unique visitors each month - that's a lot of eyes on your home
We offer a range of packages, all of which are designed to get you more views - and more enquiries.
NZ Herald 'Hot Properties'
Get your home seen by more people on NZ Herald 'Hot Properties' - an exclusive Barfoot & Thompson advertising space that features on every NZHerald.co.nz national news web page. The national news section receives an incredible 3.7 million page views per week on average, and has 750,000 unique viewers per week.
Talk to your salesperson about adding a Hot Property slot to your marketing plan.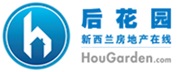 Hougarden
This Chinese language site publishes all of the listings from the major real estate companies, including us.

Nzrealtors.co.nz
Barfoot & Thompson is a partner in this network, which is made up of New Zealand's leading independent real estate agencies from each region. All of our current property listings appear on this site. Read more about our partners
Trade Me Property
Not all of our properties appear on this site, so if you're buying as well, make sure you visit Barfoot.co.nz or Realestate.co.nz as well so you don't miss out on the property you want. Trade Me does advertise private sales, which other sites do not.
If you're keen to advertise on Trade Me, talk to your salesperson about adding it to your marketing plan.
Find out more
We have a range of packages and upgrades available. Our salespeople can talk you through each one in more detail and help you put together a plan that is suited to your home and your budget.