Best property management in the world
We're thrilled to announce that our Property Management division has been named the best in the world at the recent International Property Awards in London.
In addition, the company scooped two of the three awards for the Asia Pacific region, one for the Best Agency over 20 Offices and the other for Best Marketing of the Nugent Rise project, with a nomination for Best Lettings Agency.

Peter Thompson, Managing Director said "This is an achievement made possible by every single one of our staff and being acknowledged at this international level shows that a local company can compete on the world stage when it comes to real estate."
"We are extremely proud of our win and recognition by our peers for the international standard of service that our clients receive through our amazing network of salespeople. Being a family owned business we pride ourselves on exceptional service delivery which is only made possible by our diverse, driven and committed Barfoot & Thompson team."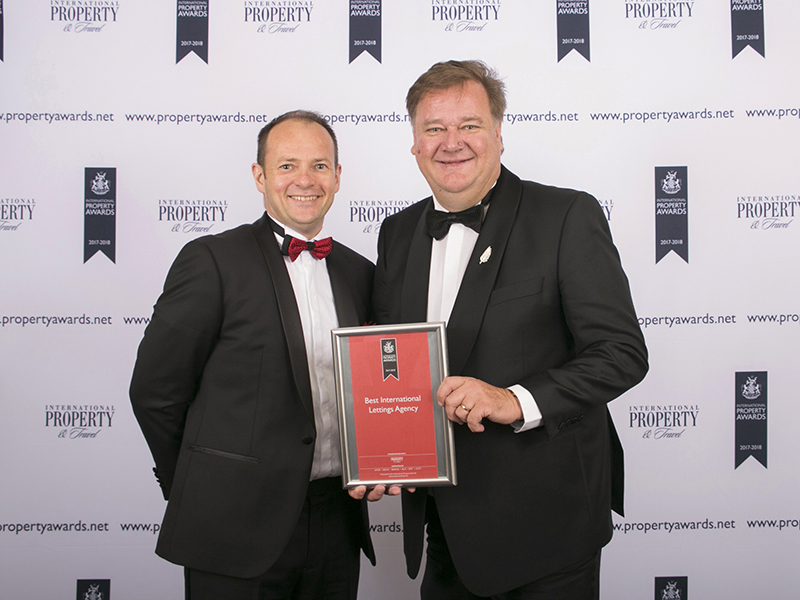 Vaughan Borcovsky (Regional Manager) and Peter Thompson accept the award in London.
Barfoot & Thompson also won the following awards:
Best Real Estate Agency - Asia Pacific
Best Lettings Agency - Asia Pacific
Best Marketing - Asia Pacific
Best Real Estate Website - Asia Pacific
About the International Property Awards
The International Property Awards recognise the highest levels of achievement by companies operating in all sectors of the property and real estate industry.
The Awards are open to residential and commercial property professionals from around the globe. Competition between entrants in the Asia Pacific region is strong, with companies from around 25 countries vying for recognition across every category.
More than 70 experts are involved in a meticulous judging process covering every aspect of the property business.