Meet our managers
Find out more about our Commercial Team and learn how their experience in commercial real estate can help you get started in the commercial property market or build on your commercial investment.
John Urlich, Commercial Manager, City Commercial
A graduate of Auckland University, John's entire working career has been in commercial real estate. He spent over 10 years as a salesperson at Bayleys Real Estate, forging a reputation as an auction and tender specialist, completing countless sales by these methodologies.
In August 2003, he accepted the position of Sales and Leasing Manager at Barfoot & Thompson Commercial, growing the division from 28 salespeople to in excess of 60. John was promoted to the position of Barfoot and Thompson's Commercial Manager (City) in 2006, and in 2012 was made responsible for the entire commercial division across three branches - City, North and South.
John also sits on the steering group for both the REINZ and New Zealand Realtors and is truly passionate about his work. John has strong analytical and quantitative skills and brings these to your instruction. A dedicated father of three, John and his wife Tanya live in central Auckland.
Amber Henderson, Commercial Operations Manager, City Commercial
Amber has been working in real estate since 2015. Over the years she has filled a number of management and operational responsibilities spanning all areas of commercial real estate. Before joining Barfoot & Thompson, she was the Office Manager of Animal Control Limited for Auckland Council for nine years.
As an Administration Manager at Barfoot & Thompson Commercial, Amber has worked with over 100 commercial agents and many commercial managers to assist them to improve, grow, and support their teams thrive. This covered many aspects of development including sales, leasing, property management, recruitment, training and retention of team members, customer service, marketing, product developments, and the well-being of their teams.
Now as an Operations Manager, Amber plays a critical role in continuing the Commercial division's strategic vision by enhancing operational procedures, improving quality services both internally and externally, improving information distribution, strengthening data analysis, and working to help promote the division's culture that encourages high performance, increased quality of customer service, implementing best practices across all levels and relationships amongst the Barfoot & Thompson Commercial team.
In her spare time, Amber likes to spend as much time as possible with her daughter and family. She is also a continued supporter of the NZ Heart Foundation.
As a caring mother, a manager, and a supporter of the community, she is a true representation of our company values – People, Family, Diversity, and Community.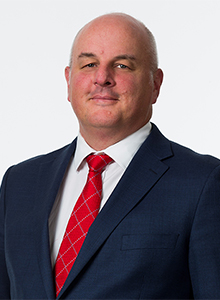 David Campbell, Commercial Sales Manager, South Auckland Commercial
David is widely regarded as a commercial real estate expert, specialising in non CBD Auckland sales and leasing. Previous experience includes a Valuer of Hotel in Tourism Property and a Property Manager of CBD office with other real estate companies.
What matters most to David is achieving the best possible results for his clients and selling and leasing their properties within the shortest period of time. A true professional, he is passionate about providing a world-class service. David enjoys working with his clients to ensure they make educated decisions based on thorough market knowledge.
David has a Bachelor's degree in Property from the Auckland University and seven years' experience working in the UK for major corporates.
Within his invaluable business experience, his brokerage acumen and well-honed relationship skills, it's not surprising David has established an enviable client base, including repeat buyers. His success rests on his ability to understand the needs of his vendors and lessor and achieve top results through innovative marketing initiatives.
Simon Farland, Commercial Sales Manager, North Shore Commercial
Simon has been in commercial and industrial sales and leasing for over 15 years. Prior to this, he worked for five years in the equity markets in both New York and London for a large investment bank.
A return to New Zealand saw Simon utilise his Bachelor of Property degree from the University of Auckland and enter the real estate market working in commercial sales, then as a director for the North Auckland Industrial team for multinational firm, CBRE.
Simon's area of expertise has been Commercial sales and leasing and Investment sales on the North Shore and West Auckland markets. Another area of focus is land sales and acquisitions, having been directly involved in excess of $100 m worth of land transactions from Botany to Whangarei.
In May 2014, Simon was appointed the commercial sales manager for Barfoot & Thompson's successful North Shore Commercial office and supports 18 sales professionals while still being involved with significant property transactions across the North Shore market. Since this appointment the team has significantly increased revenues and market share with significant focus on working collaboratively with the wider B&T commercial team and extensive B&T Residential network.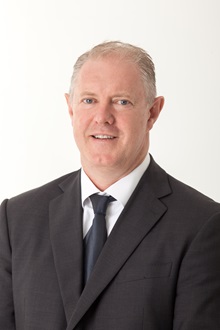 Tyrell Snelling, Head of Asset Management
Tyrell Snelling oversees all property management functions and provides client advice across the portfolio. Tyrell has both engineering and property qualifications and is a fellow of the Property Institute of New Zealand. Tyrell has over 25 years industry experience in property management, asset enhancement and client advisory.