Moving tips
There are lots of things to think about when moving house but a simple plan of attack is all you need to help things go smoothly. 
Watch our top tips for moving day
Before moving day
Packing
If you're hiring a moving company, book them as soon as you know the moving date
If moving yourself, plan your transport. Hire a rental truck or trailer and start organising boxes
Call your insurance company and make sure your goods will be covered during the move
Write a list of all your possessions and plan which ones you can box ahead of time
When filling your boxes make sure they aren't too heavy to carry
Label boxes with their contents and the area of the house they are going in. Make sure you clearly label fragile goods
Enlist the help of family and friends to help you on the big day
Make sure you have valuables, paperwork and any other essential items with you on the day of the move.
Update your address with the following:
Banks
Your solicitor
The IRD
Your workplace, kids' schools and 

childcare

Doctor, dentist, vet and other medical practitioners
Local utility companies and your local authority / council
Stores that you have accounts with, hire purchase companies and local club memberships
Apply to have your mail redirected with NZ Post and leave your new address with the new owners so they can forward mail on.
Cleaning
If using a professional cleaner, book them as soon as you know the moving date
Sell, give or throw away any broken, damaged or unwanted possessions
Try to use up food in the fridge and freezer. Clean and defrost them the day before you move
Leave the home in the same condition you want to find your new one.
Discontinue or transfer services
Gas, power and water - don't forget to organise a final reading
Telephone and internet
Sky TV, newspapers, magazine delivery or other publications you subscribe to
Alarm monitoring
Lawn mowing/garden services.
Fast Connect is a service that will arrange all major service transfers for you.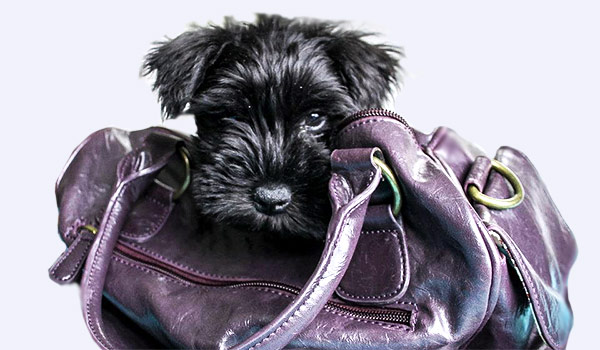 Moving your pets
Think about arranging a pet-sitter on moving day to take care of them
Update your pet's details on their name tag, with your local council, and with the New Zealand Companion Animal Register
All dogs are required to be microchipped but if you haven't already done this, now is the time. Although it's not a requirement in New Zealand, it's a good idea to get your cat microchipped too - it's the only guaranteed way of identifying it if it runs away from your new home
Make sure you update your details with your vet. If you have an anxious pet, ask them for strategies to help keep them calm during the move. If you're moving overseas, ask about vaccinations and special medications too
Organise a carrier or crate for your pet to ensure they are transported safely on the day. You might want to get them used to it before the move by doing some short practice drives
Pack all of your pet's belongings into a well-labelled box and take it in your car (not the moving truck) to the new home. This will ensure you are able to unpack them straight away, helping your pet settle in quickly on arrival
For the drive to your new home, have some water, food, medication and anything else you think they might need on hand
When transporting your pet, make sure they are in a well-ventilated area of the car, preferably with you in sight, in a carrier or crate. If it's a long trip, make sure you have rest stops to let your pet have a drink or some food
Before letting your pet roam the new property, talk a walk around to make sure it's safe. Look for dangers like pest poisons, gaps in the fence and toxic plants growing in the garden
Keep your cat inside for the first week or two
Maintain your usual routines - make sure you feed and walk your pets at the usual times and set up their bedding so they can get settled.
On moving day
Remove all fixtures and fittings from the walls

Disconnect washing machine and drain water

Check tops of wardrobes and in the attic/basement for any forgotten belongings
Don't put breakables or liquids in drawers to be moved
Keep jewellery, money, passports, legal documents or insurance policies with you
Take your rubbish with you
Leave manuals and any important notes for the new owners
Make sure you turn off the lights, hot water system, gas meter and electricity switchboard and lock the door when you leave
Leave the keys with the appropriate person or agency.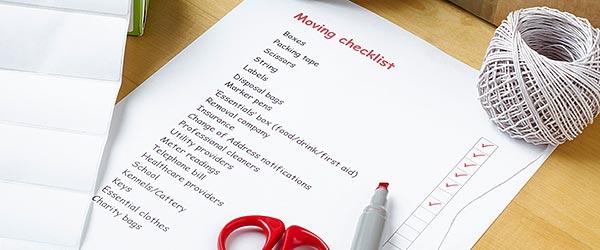 When you arrive your new place
Clean thoroughly: Take time to look into the cupboards and the drawers too and make sure they have been thoroughly wiped before you put your plates, cutlery and other household and personal items away
Unpack the essentials first: There will be a few things you can't live without, so make sure these are easy to access and unpacked first. It's a great idea to have these all in one box labelled 'essential items.' Carry them in your car to the new house so that they don't get stuck in the back of the moving truck
Find the mains: As soon as you arrive at the house, you'll want to know where your main circuit breaker and main water shut-off are. Take a look to see if the main circuit breaker is labelled and do a quick check to make sure the labels are correct. This will save you a headache in the future
Check the smoke alarms: Make sure the home is fitted with the right number of working smoke alarms.