What's it like to work with your son or daughter? Mum and Child Team Duos
On this special day, honouring mothers on Mother's Day, as a family-owned company we've taken a moment to check in with some mother/daughter and mother/son sales teams.
Choosing to work with someone you are related to can be risky as it can be easy to forget your manners when you share the same DNA. These brave Mums took on the challenge to work with someone whom they used to nappie, tell when to go to bed, and to eat their vegetables. Spoiler alert! It has been a great experience for these women but it's not without its trials and tribulations.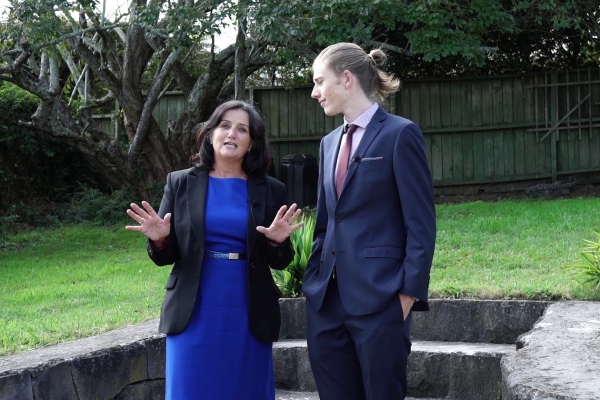 When we asked Ketiesha Elliott, why she wanted to work with her son Frankie, she said, "We had always hoped that one of our children would want to work with us, so when Frankie had a gap year, it was the opportunity we were waiting for and we managed to talk him into working with his parents." We asked her why exactly she likes working with her son. She couldn't help but gush a little, "I just love seeing him interacting with people and seeing the very positive way they respond to him. A real 'Mum' thing I know, but I feel so very proud of the way he deals with people and reacts to their needs."

When asked about challenges she explained, "He lives with us so it can be a bit hard to walk the boundary between work and home and for me, not to go into "Mum mode". Being a bit of a control freak too, the fact that he has his own ideas about how to do things can be tough, but I have learned to listen to him. He is a very smart fella!" It's not serious business all the time as Ketiesha says Frankie can be a bit of a clown. "Filming videos can have us laughing so hard we have to take breaks. He has even made a blooper reel that he posted on Instagram of some of our best on-camera gaffes."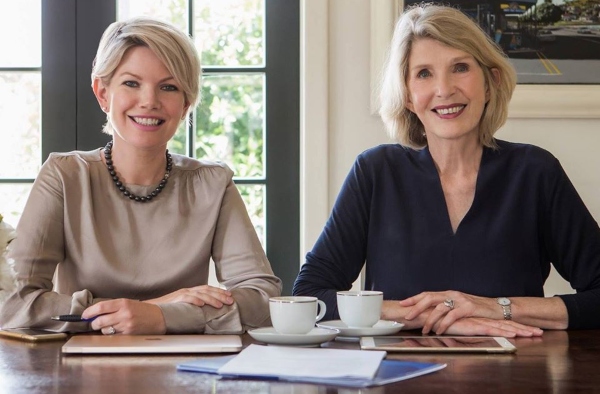 Emma John works with her mother Jill Jackson out of the Parnell branch and talked about this heartwarming moment of watching her Mum killing it during a meeting, "I remember when I had first started out with Mum and we went to appraise a vendor's house. It was the first time I'd been to an actual appraisal and watching Mum at work was an absolute master class in securing a listing. It was amazing to see her in action in a professional capacity for the first time."

She says that they complement each other in many ways and that there is security in working with your mother. "It's great having complete trust. We can talk about the day to day struggles of real estate and know that we have each other's backs completely." They do have a lot of fun along the way on their successful sales journeys, "We have endless funny stories about working together but none that are suitable for publication!"

Jill said about working with Emma, "Success for us is one of us will get a lead and we will work together to secure the business. We work to our strengths. Emma is great at making videos. Afterall, she has been a television producer here and in the UK. I'm keen on all the detail and getting our property files full and accurate and we both enjoy the auction room excitement and success. I love negotiating sales - it's really engaging and exciting." She went on to explain that, as a mother/daughter team communication can be a bit too "direct" at some points but they laugh a lot and have a good time together.

Leila MacDonald works with her son David and she relayed a story about a recent appraisal that David seemed to enjoy just a little too much. "We were at a rural property and the owner wanted to take us to the top of a ridge which meant travelling via goat trail on a four-wheeler ATV. Mind you, I am wearing high heels and a dress. Still, I climbed aboard with the client, and David thought the look on my face was hilarious as I hung onto the grip bar for dear life. He made me take a photo to commemorate the excursion once we were back." She says of working with David, "We make collective business decisions together. We have the confidence and we know each other's strengths and weaknesses and we use them to our advantage. We have even sold an $18 million property together, so whatever we are doing sure seems to be working."

David says the reason he enjoys working with Leila is, "Because we both have similar skills but at the same time different skills, our collective style works out well. We complement each other in good ways. Sometimes we have to watch our tone a bit as we can lose patience with each other in a way that you would not with another colleague in moments of stress. We do make sure to always respect each other but I will let her know when her videos are a bit dull!"

These teams are great examples of the power of family and what can be accomplished together. While it can be tough at times, these sales superstars approach each challenge with professionalism and a sense of humour. What would it be like working with your child?