Fatherly advice on working together as a family
It's Father's Day, a time when we acknowledge the contributions and affection that we have for the men who raised us. As a family company, we applaud setting aside a day to pause and celebrate these often unsung heroes, who are there for us - again and again.

Plus, given the changing landscape of the New Zealand economy, many recent grads may find their options limited for their first professional position, making a career in real estate partnering with family, an attractive one. We have a few teams within the company that are made up of fathers and their children and we wanted to ask them about their experiences and advice.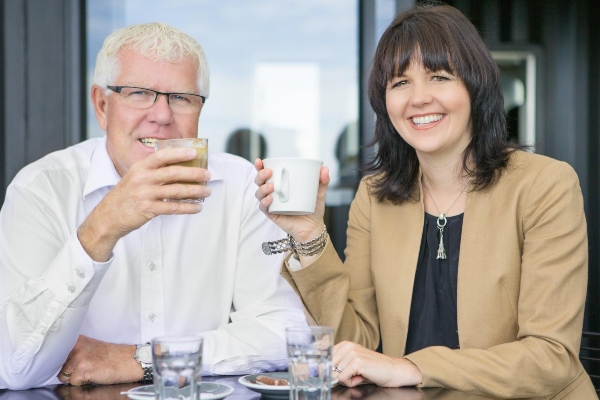 A great example of this is out of the Coatesville Branch where Sharee Adams (daughter/aunt), Reuben Payn (grandson/nephew) and Paul Adams (father/grandfather) make working together, well, work. This multi-generational real estate family has chosen to blaze their path to success with Barfoot & Thompson, and we wanted to know more about how their dynamic meshes together.

Paul said, "There can be a perception of favouritism that I make a conscious effort to avoid. Both Reuben and Sharee were formally interviewed and had to prove their value to the company." Sharee chimed in, "Yes, I started back in the time when you had to be interviewed by Garth Barfoot. I had recently finished my reign as Miss New Zealand and decided to get into real estate. Garth told me outright that he did not think that I would last six months, but hired me anyway. I am obviously glad I proved him wrong. Over time, I was able to secure a spot in Dad's branch and the rest is history. I certainly had to earn the place I have today."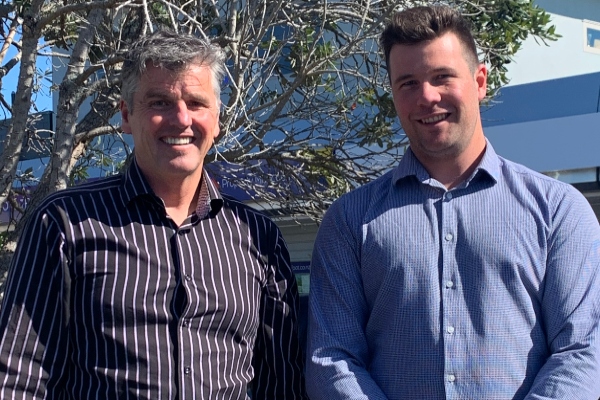 Mark Holliday, Branch Manager in Whangaparaoa, had similar sentiments as his son Jack Holliday, is a salesperson at his branch. "Truth be told, I am probably harder on him than most, so that there is no perception of playing favourites. I don't give him leads that come in and instead distribute them to others. To his credit, he never complains about that and he has worked hard to build his own clientele."

Real estate seems to be an industry that suits family teams, since people can leverage each other's talents and strengths. Mark says, "You need to have a good relationship to begin with before you consider getting into business together. You also need to set expectations and create a professional environment. As a Dad, I have enjoyed seeing Jack grow as a salesperson and I take great satisfaction from watching him develop and become so independent." Paul Adams said, "Being able to view business transactions and marketing strategies through a multi-generational lens has so many benefits. The knowledge of each person builds upon the other creating a cohesive approach. Good communication is key."

His daughter Sharee agreed, "Yeah, Reuben was born with an iPhone in his hand and has taught us so much. His insights on technology are so valuable, as he has grown up with these devices." Reuben said, "It has been so great learning the business under my Auntie. I can ask her anything. Grandad and I are very close and live near each other, so he is there as a candid sounding board for advice. He will tell you I often come knocking for his thoughts."

Jack thinks that real estate is a business that allows some breathing room when working with families. "I know that with me, my Dad does not set my salary or hours. With real estate you get out what you put in. If things were more set in stone, I am not sure that it would work for us. However, at the end of the day, I am responsible for what I generate and how I go about doing that." Mark said, "I have to agree with that! There is one funny memory I have when we were in a multi-person group Zoom meeting and I happened to ask him a direct question, and he did not answer. Took me a minute to realise his silence was because he was at the beach surfing! He is right, this is a business that lets you set your own schedule more or less."

There is another reason that real estate would be a good option for younger people to work with family. Mark said, "Look, I don't know anyone that would trust a 20-something just learning the ropes with the sale of their home. Working in a family team creates not just credibility, but also an ability to learn on the job with someone who knows best practices. The more seasoned person can learn new things from the younger team member too. I see the model as a win-win."