Presenting your home
Presentation is crucial when it comes to attracting buyers and securing a sale. The right look can also help you get the best price, so it pays to spend some time getting your home styling right.
We asked two professional home staging experts to share their style tips and wisdom with us. Lucy Miles is from Living Edge Interiors and Kate Caughey is with The Look.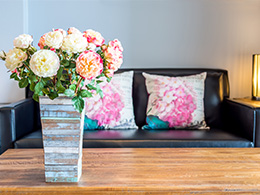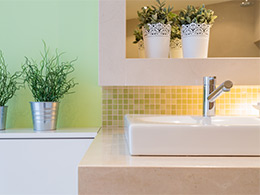 Think about your home's character and style
Styling a home requires careful thought and planning to produce the appropriate 'look'. New Zealand has such a wide variety of housing styles, from 19th century villas, to ultra modern homes, each one with its own special character and needs.
When presenting a home for sale, stylists take into consideration the era, personality, layout, key features, and colour scheme, as well as who owns the home and what the surrounding area is like.
It's really important to think about the future owners too. Styling a home with the intention of selling requires a different mindset. It's not about personal taste - it's about creating a space that is neutral and adaptable enough for buyers to add their own personal touch.
"Properties are as individual as their owner and future owner. It's about doing what is best for that property."
Lucy Miles, Showhome Manager, Living Edge Interiors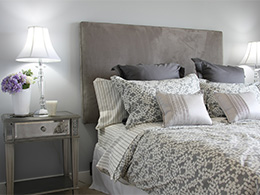 Design that stands the test of time
Use neutrals as your base. Black and white basics will always work - think simplicity with accessories.
If you're planning an eclectic look, it pays to keep the hard furniture in the same range and bring your 'mix' through in the soft furnishings and accessories.
Whether you're going to mix or match, the design needs a consistent theme that will tie the whole look together.
The secret to combining non-matching furniture is to retain a sense of visual balance. They may be completely different in style, but to work in an eclectic sense they must complement each other in size.
Kate Caughey, Interior Designer at The Look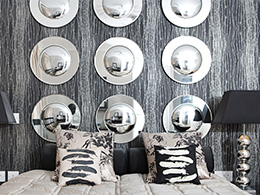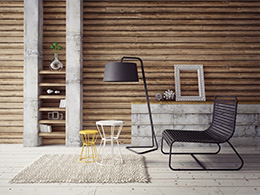 Key décor trends
Scandinavian-influenced design has been a popular trend for some time now and it doesn't look like that's changing any time soon.
Home-owners are always on the lookout for something a bit special, so you'll see less of the generic art and dressing.
Keep an eye out for furniture designed in the styles of Wegner, Larsen, Herman and Bertolli.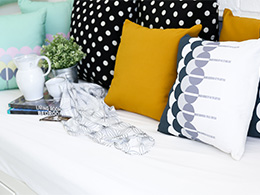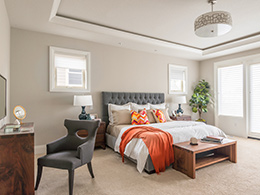 Need help staging your home?
Home staging is when a professional company sets up the rooms in your home with carefully chosen and placed furniture and décor.
It can have a huge impact on the look and feel of your property, helping buyers to imagine themselves there. If your property is empty, your furniture old and tired or if your property was previously tenanted, home staging can be a fantastic option.
If you need help staging your home, talk to your salesperson - they'll be able to arrange it for you.
Some final tips and tricks
It can be so easy to over-dress a room - remember less is best
Be careful when using red - it doesn't photograph well
Try to keep your large items of furniture neutral and add colour with cushions, accessories and artwork
Hang art at eye level. Placing pictures too high or low instantly makes a room look off-balance
Mirrors can add light and create a sense of space
Get inspired - read magazines, get on Pinterest, look at what other people are doing, visit your local interior design shops. Seek inspiration from as many avenues as possible.
Contact one of our salespeople to find out more about home staging.
Thanks to our experts
Big thanks to Lucy Miles from Living Edge Interiors and Kate Caughey from The Look for all their advice, tips and expertise.