Storage solutions for renters

Sometimes when you move into a rental home, adequate storage may be lacking. This is even truer if your new place is older and built before walk-in wardrobes became common. Still, storage is not going to be a deal-breaker on a flat or house that has good vibes, a great location, and ticks lots of other boxes. With our clever storage solutions, you can have every room sorted for long-term and keep uncomfortable clutter at bay.
Declutter as you pack
Before you set foot past your new front door now is the time to rid yourself of anything that you don't absolutely love. In every room that you pack there should be an empty donation box and a rubbish bag so you can easily and immediately depart with items you no longer need. When in doubt, throw it (or donate it) out!  

Storage ottomans and benches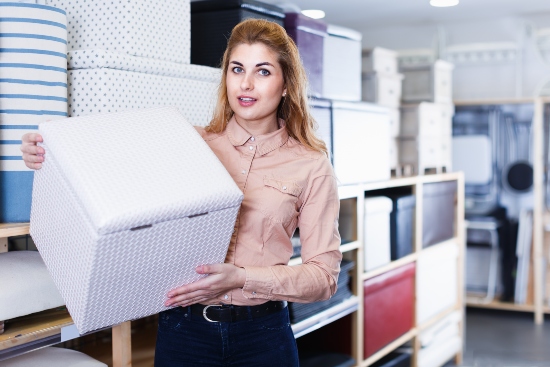 Storage ottomans offer an extra surface for sitting and hidden spots to keep items that would otherwise be in the way. There are several affordable stores such as Kmart, Warehouse, Freedom, Briscoes and many online retailers who have on offer hollow ottomans and benches in every shape and colour you can imagine for under $200. Benches often have racks underneath for shoes and look great in entry ways and offer seating so you can take off or put on footwear with ease. Books, toys, remotes, throws and more can be concealed and be out of sight. There are even hollow coffee tables where you can hide heaps of these things from guests about to make a last-minute visit.

Rethink your bathroom area
Next to the toilet, there is usually a bit of space that you can leverage for extra storage. Via a narrow trolley your shelf system, you can store rolls of tissue, extra toiletries, washcloths, wipes and even style it with plants and candles. Using an over the door hanging system will allow you a great spot for dressing gowns and towels to dry.  

Non-damaging adhesive hooks allow you to hang things like hairdryers and flat irons in a handy manner. Have a pedestal sink? Add a simple skirt to hide away items underneath. Never underestimate the power of a cute basket to keep clutter away. Check out an online source like Pinterest for ideas for basket storage. Believe it or not, a hanging wine rack is a lovely way to store rolled towels.

Bedside storage solutions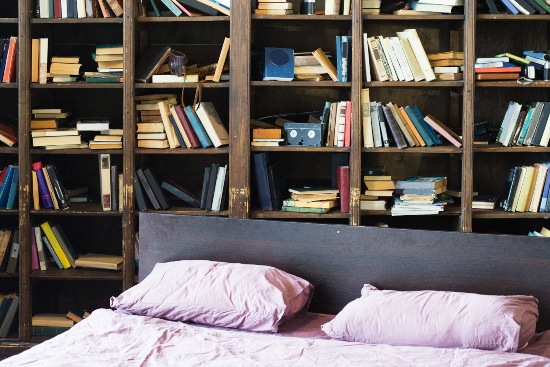 The bedroom is where you want to find a bit of serenity to get a good night's sleep. So, lots of clothes, books, laundry, and knick-knacks need to be kept in check. There are a number of cheap bookcases that can be adapted to make great headboards. Picture frames, momentoes, lamps, candles, and keepsakes can elegantly sit inside making for an aesthetically pleasing place to store these items. Don't want something as bulky as a bookcase? No problem! Affordable floating shelves are a very sophisticated display mechanism - even above bedside tables.
  
A hollow bench at the foot of the bed can contain extra linens and blankets. Bedside tables with drawers can hold everything from cosmetics to jewelry, chargers and even medications and lotions. A few vacuum storage bags can efficiently store clothes that are out of season under the bed until it is time to take them out again. When the seasons change you can swap out what needs to be stored away.

Hanging hacks that will blow your mind
You can buy special hanger sets that will allow you to fit more into a small wardrobe but there are ways to do it on your own for next to nothing. Did you know that adding an aluminum can tab to your hanger give you an extra slot for a shirt, dress or pants? Adding a few shower rings to a hanger gives you a great place to put tank tops, scarves, and belts. Adding a shower curtain tension rod to a closet can give you an extra row of hanging space as long as nothing is too heavy.


Create clothing hanging room

Not having enough room to hang clothes does not mean your home has to lack style. There are some clever ways that will allow you to put everything away but also create a show-stopping display. There are prefab hanging systems available that take just a few minutes to assemble and cost a lot less than you would think.  Kiwi's love a good DIY project and this pipe clothes hanger is not just cheap and simple to make but also looks super chic. Invest in matching hangers and arrange for an eye-pleasing tidy way to arrange racks that are out in the open. Strategically placed hooks can keep coats, hats and umbrellas organised and easy to find.


Better book storage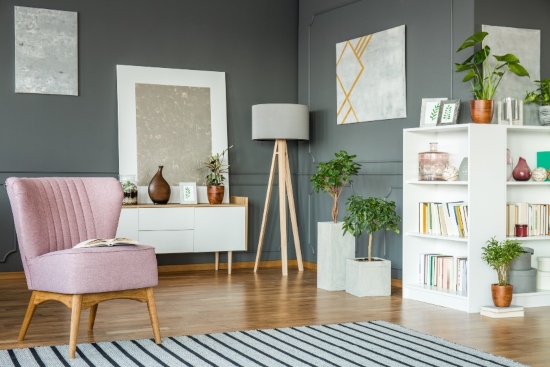 Books are always a bit cumbersome to store but still, we can't stand to part with our favourites. It's easy to create an invisible bookshelf that gives the illusion that your novels are floating. A quick online tutorial can be found here. You can even use a bookshelf as a room divider if you have a studio without proper walls. Don't overlook corners as a neat place to put shelves. They can otherwise be a wasted spot for storage space. 

Camouflage for cords
There is little more offensive to the eyes than a tangled birds nest of electrical cords.  As a renter though you obviously have no say in outlet placement so extension cords are necessary.  Here you can find a great little article on clever ways to hide them away.
Peg board
Don't have enough space for pots, pans, mugs or kitchen tools? Try a peg board in lieu of cupboard space. Simply add a view hooks and hanging mechanisms and you'll have a totally brilliant storage solution!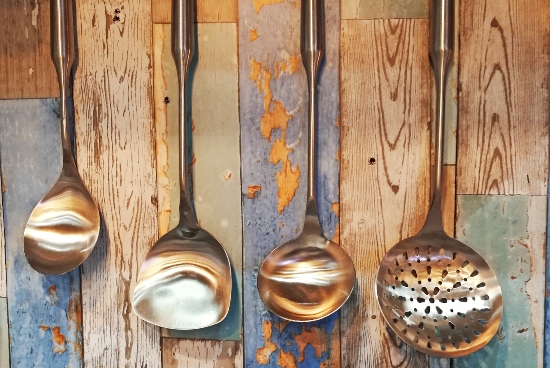 These are just a few ideas on how you can take a small space and store lots of stuff away. Do more research online to seek out solutions specific to your new home. There is a wealth of free information out there online so you can find affordable storage concepts. These include DIY designs that can be completed affordably. If you are not handy, simply look for a freelance repair person who is interested in one-off projects. Always check with your landlord and read your lease for parameters related to alterations to the property.  Even though you don't own your home you can still have lots of fun with it!