Changing workplace landscapes brings new opportunity for business
Changing workplace landscapes brings new opportunity for business

As life picks up pace again it's clear how we work isn't going to return to its pre-lockdown state.
For some, working from home has its perks. The morning commute is shorter and the kitchen is close. For others, the time to go back to the office couldn't come soon enough, they miss the interaction with colleagues and the separation of home and office life. So how do businesses make the best of both worlds?
An office without the overheads
Many businesses are unsure what the next three, six or twelve months have in store. With that in mind the thought of taking on a long-term lease can be overwhelming.
Shared workspaces such as Generator, a locally owned shared workspace provider operating in Auckland for close to 10 years, creates the perfect foundation for businesses to have the necessary office space without the same overheads and fit out costs of an individual premise, where desks and services can increase or decrease as and when they need.
With over 13,500m² of space in Britomart and Wynyard Quarter, Generator can tailor flexible options to your requirements – regardless of business size.
Shared workspaces are a smart solution post Covid-19. For businesses looking for more flexible options whether it's lease periods, terms of their lease or the ability to shrink and scale their business as required without a big capital outlay.
Importantly, it gives people a place to go to facilitate meetings and get that much needed face-to-face interaction. It's much easier to rebuild or pivot your business when you are surrounded by, and collaborating with businesses facing similar challenges.
Being shared doesn't mean being unhygienic
On average shared workspaces have fewer people per square metre than your standard office building. So, for those thinking the word shared is synonymous with germs, think again. A major perk of a shared workspace is that these spaces are governed under one set of policies. Everyone in a Generator building must adhere to an overarching set of rules, so we can ensure the highest standard of hygiene.
Embrace the change
While lockdown has been tough, it's also been an opportunity for businesses to learn how teams work best. We must leverage what they've learned during lockdown. Whether it's downsizing office space and having fewer desks that rotate between staff, or having some staff shift to remote working, a post - Covid world has created fertile ground to shake up work behaviours and work smarter.
Work is becoming more flexible by the day, and businesses need to find a space with the ability and agility to flex with them through change.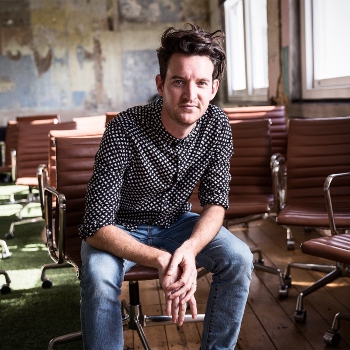 John Moffett
General Manager of Generator