Flexibility alone isn't enough for NZ businesses
Why flexibility alone isn't enough for New Zealand businesses
Modern businesses are aspiring to not only be flexible, but agile also. But what's the difference, and why does it matter?
Brought to you by our friends at Regus
"The measure of intelligence is the ability to change," Einstein once said, and it's a concept widely recognised by businesses today in conversations about flexibility and agility. But while these terms are often used interchangeably, they refer to two very different business capabilities.
Agility is described as 'the ability to move quickly and easily' while flexibility points at 'the ability to change.' For long-term success, businesses should be prepared for both.
Why is it important for a business to agile?
Recent political events in the UK, US and even Venezuela have shown that the socio-political environment is becoming ever more unpredictable. While New Zealand has, thus far, remained relatively stable, it goes without saying that events in key markets have ripple effects on businesses around the world – including our corner in the Tasman.
Overseas, many are developing contingency plans that involve significant changes, such as migrating head offices or key manufacturing plants.
Others are taking a longer-term view, reviewing their entire business model to make sure it is prepared to withstand both the current challenges on the table and any changes that may follow. In other words, they are aspiring to not only be a flexible business, but an agile one.
So what's the benefit of taking a more agile approach? The answer: accuracy. As entrepreneurs and business leaders know, when and how to act can be the difference between success and failure. A businessman's ability to read the market, read the room, and calculate the optimum moment to launch a brand, a product, or a proposal is essential to success.
Flexibility is just as important, as it's inevitable that businesses will pivot and modify processes as they go along, and this shouldn't be avoided. But by having an agile business, businesses can future-proof themselves because they are establishing a model that is built to change.
Businesses that are modelled on rigid structures, processes and a fixed understanding of the world will take twice as long to react and adapt, losing time and putting them squarely behind the competition.
There's no question that businesses will have to adapt to unpredictable and challenging changes to our society. China faces increasing regulation and trade tensions with the US, Europe is dealing with weak consumer and business demand and Japan has had to manage natural disasters.
We don't have to look far to see pressure points, however. The Auckland Housing Market is plateauing, with the regional market tipped to stagnate in accord; the construction industry is showing signs of being in a state of flux; and the dairy industry has been through some challenges of its own.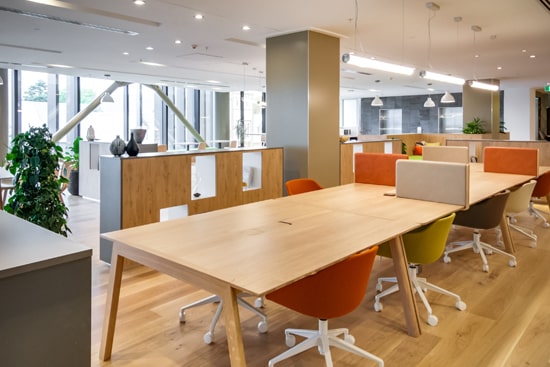 How does a static business become agile?
With an increasingly unpredictable environment, it seems obvious that if a business does not embrace agility it will fail. But how does a static business become an agile business?
One step to agility is giving employees choice on how and where they work. According to research from IWG, this can not only reduce the CapEx and OpEx associated with a fixed office space, but increase speed to market and help businesses consolidate portfolios.
Flexible working also helps businesses to attract and retain talent, which according to Deloitte, can cost businesses from tens of thousands of dollars to 1.5 – 2.0x the employee's annual salary. This research also shows that agile businesses are more productive – 85% globally think that a more flexible approach has increased productivity in their business.
The prime example for linking a different way of working with productivity is the 4 Day Week, initiated by innovator and Perpetual Guardian founder Andrew Barnes. In 2018, he had all 240 staff of New Zealand's premier provider in Estate Planning services undergo an 8-week long productivity trial.
The premise was that employees were paid 100 per cent of their salary, for 80 per cent of their time, as long as their productivity remained at 100 per cent. The trial was a resounding success.
Independent academic research showed that employees not only maintained their performance in four days; staff stress levels lowered from 45 per cent pre-trial to 38% post trial; work life balances improved significantly from 54 per cent to 78 per cent; and team engagement levels increased across the board from the mid-60s to over 80 per cent.
Are you an agile leader?
It will come as no surprise that agile leaders also make agile businesses. Steve Jobs once said: "Sometimes when you innovate, you make mistakes. It is best to admit them quickly and get on with improving your other innovations." The story of Steve Jobs' own success is evidence that this statement is true. Thanks to the recent film title that bears his name, Jobs' grit and determination to continually adapt his business model until Apple achieved success is now world famous.
Are you leading your business towards greater agility?
To find out more about how flexible workspace can help, visit regus.co.nz
Regus (one of the IWG group of companies) is a leading global workspace provider, enabling businesses to operate anywhere, without the need for set-up costs or capital investment and rovide customers with immediate cost benefits.
If you're interested in finding out more about Regus' co-working and meeting spaces for your company, contact our leasing experts: